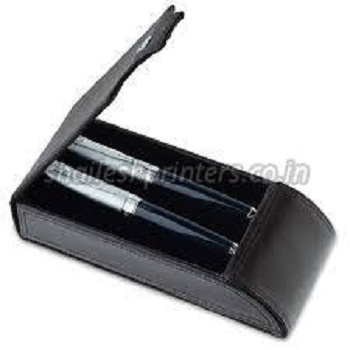 Pen, we never really think about it at large but in case we look out for it, it'll turn out to be one of the most basic human needs in today's time. We require pen almost every time doing every day activities. There are different types of pens available now in the market, the varieties of pens are at large. There are big shot brands in pen making industry and also there are many upcoming industries with their touch of variation from others. Not only children but also the older ones also get attracted towards the new model, structure or the versions of the pen so they tend to buy them though it's high cost.

Coming to the upcoming new brands or the company's with their touch of difference are also flourishing their impact at large. Their marketing strategies and the way they try attracting customer is unbelievably exclusive. The pen making companies promote themselves by giving out promotional pens at free or at a very low cost. This promotional activity helps to reach out customers at large due to this they also get a feed back of their product before selling it in the market. If it's good quality and cheap then people start purchasing it in bulk. Pens are used in several ways, they can be used for educational purposes, working purpose, to gift someone, etc. There are some branded pens which cost even more than a flight ticket. The well-known pen brand's are as follows:-

• Parker Pen company
• Montblanc
• Costa Inc.
• Paper mate
• Shaffer

These are the one of the most highly demanded and high cost selling pen brands. Their ink, structure, tip of the pen and every other feature stands tall than other. It feels good when one starts writing with an exceptionally good pen.

For the new upcoming companies promotional marketing is the best way to capture and make a stand in the market. Promotional marketing means to give away the products for free or at a low cost so that people will at least try them and if they like it they'll buy it in future and also promote it to others. There are many promotional pen suppliers in India are now gaining some part of the market and attention too because of the updated version of pens. Elite, Maxy, Inquire, are some of the promotional pen brands. The promotional pens in Nagpur, is the best and also cheap comparatively. It provides the best quality pen at a cheap rate.

Thus, here to conclude, one can clearly say that the pen is not only a product that is sell in market but also a very essential part of our daily lives. People are earning at a large in the pen industry due to its ever increasing demand and varieties in the market. Varieties like ink pen, ball pen , pilot pen etc. are hugely popular between the kids nowadays. They are the main customers if we see it in that way. They also believe in bulk purchasing that is pen sets and not only a pen which is though also profitable and durable.