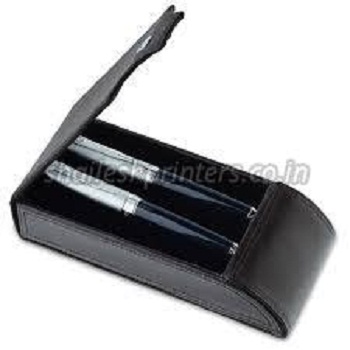 For all those who are planning to start their own business, one must realize that how valuable is to advertise their business and products. But, what if someone doesn't have any marketing experience? They will definitely hire a marketing company in terms of helping with marketing their campaign. No doubt, this approach is effective, but, never seems to be cheap at all. It is very essential to choose some of the best marketing tactics in order to stand away from the crowd. Using the most promotional items like promotional pens can help in making the business grow by leaps and bounds.
Promotional pens with the name of the company/product with the logo of the brand printed on it are getting popular day by day. It is also considered to be the most effective advertising agent all across the world. Just hand a pen to a person and he will use it for several purposes. Every time he uses the pen, he will surely be noticing the brand.
Following are some of the benefits of promotional pens:
• Utmost Beneficial:
It is a common saying that most people borrow a pen, but, never return. Hence, it is very clear that making pens as freebies, more and more people will get exposed to a particular brand.
• Affordable:
These pens are very affordable to be given out. They just cost a few cents which is quite affordable for any company to bear the cost.
• Free advertising:
Pens are always borrowed, so, no one knows where it will go. Hence, there is a chance of free advertising of business.
• Variety:
Depending upon the marketing needs, promotional pens are available in different styles In order to give out, one can choose right from plastic pens to the most expensive one.
• Easy to recall:
As promotional pens include a company's logo and brand name, hence, whoever receives the pen will easily able to see the brand every time he/she uses it. Unlike business cards, which is generally thrown in the garbage, people don't throw pens.
• Walking advertisements: Television ads., direct mails or radio ads are no doubt very effective. But, for all these ads to be aware of, customers need to hear them. The radio ad may play while someone is driving a car. But, the moment the ad goes off the air, the person forget about it. While designing a promotional pen, one must include their brand name, logo, phone number, so that every time a person uses it, they will remind the service.
India is a leading supplier of promotional pen set. The manufacturing process is done keeping in mind the marketing criteria of any business.
Thus, to conclude, these promotional pens are cheap as well as a cost-effective way to advertise any brand.